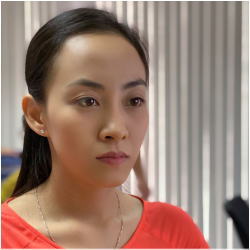 ・What made you decide to join Aikoh Vietnam?
I was introduced by my school teacher.
・Did you have any concerns when joining the company?
I was worried because I didn't have any knowledge about architecture, but my senior employees taught me kindly and politely, so that worries disappeared.
・What are your future goals?
I think teamwork is important.
I have a junior student, so I will cherish it and encourage myself to do my best.
・A word for juniors
Working at a construction company is by no means an easy task, and that's why I want to study little by little, work hard, and get the job done.
Would you like to build a famous building with us? We'll be expecting you.