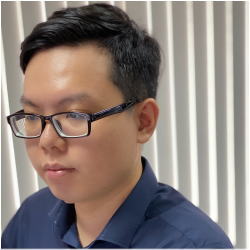 ・What made you decide to join Aikoh Vietnam?
I've always loved architecture since I was young and was interested in Japanese culture.
I joined Aikoh Vietnam with the support of a vocational school for architecture.
・What is your current job?
My job is to create drawings for Japanese buildings.
I am also in charge of training new employees.
・What are your future goals?
The important thing to do at work is to make drawings well and to keep the deadlines.
I practiced Japanese for half a year and learned various things from Japanese culture and work ethics. Working in Japanese is hard, but very interesting.
・A word for juniors
If you are interested in Japanese culture and architecture, let's work together.
A workplace where everyone can grow.